Connect
"We're all torn between the desire for privacy and the fear of loneliness."
- Andy Rooney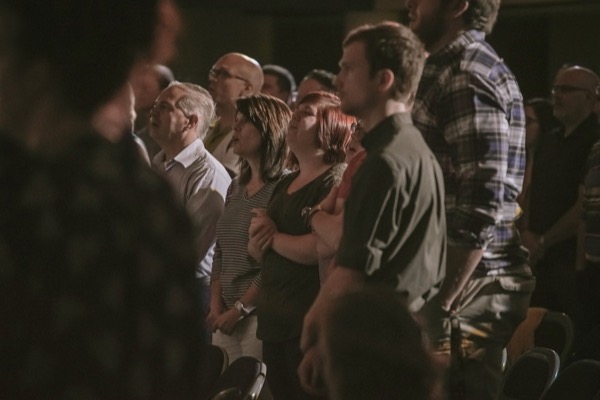 Park Street isn't looking to invade your life, sign you up for a lot of volunteer hours, and get nosy with your sin. But the truth is we really do need each other. God wired us to walk this road with others for support, wisdom, and acceptance. We can often see our lives more clearly when we see it reflected in the friendship of another person.
Possible service areas: teaching, childcare, hosting or leading groups, building and landscaping projects, mentoring students, musical service, hospitality (ushers, coffee serves), technology, visiting the elderly, worshiping with our Chinese language service, praying for our community and world, and so much more. If you are called to a ministry then we say "go for it"!
This is why we invite everyone who calls Park Street home to discover how they can best connect to our community. There are places to learn and grow (ABF and Small Groups); there are places to serve; there are ways to invest in the next generation through Children, Youth, and College ministries. If you would like to discover how you are uniquely talented and gifted to connect with a ministry at Park Street, please contact one of the pastoral staff and they would be happy to walk you through this discovery.
We strive to become connected to one another and God at Park Street Brethren Church. Our desire is for each of our members to have the opportunity to enjoy redemptive, meaningful relationships with one another and the community as a whole.
What are a few of the ways you can connect with God, your church family, and the community?
→Through Discipleship – Study God's Word and engage with other believers in a small group setting.
→With Our Outreach – Share the word of Jesus in the community and with the world. Our outreach ministry helps us grow together as we bless others.
→ In The Children's and Student Ministries – The children's ministry is geared towards kids ranging from preschool to 6th grade, while our student ministry reaches those in 7th through 12th. These ministries are a safe space for young people who can grow in their relationship with God and each other.
→ By Serving the Church - Give your time, skills, and resources to serve our congregation in worship, spiritual care, and care of the facilities.
Each and every one of these connections is exciting and vital to helping our church become the everything we wish it to be.