PARK STREET KIDS: RESOURCES
Hello kids and families! Since we are not able to gather together in person right now, I wanted to make our lessons and activities available to you all right here! You will find everything you need here on this page and all content will be updated weekly. Make sure to also check our Park Street Kids Facebook and Instagram pages for extra activities. Please reach out with any questions or just to show me what you are up to!
April 4, 2020
Easter may look a little different this year, but you can still engage with your families during this important time. This is an eight-day resource that will take your family through the resurrection week. Parents and kids will interact with stories and pray together throughout the week as they go from the Triumphal Entry to the resurrection.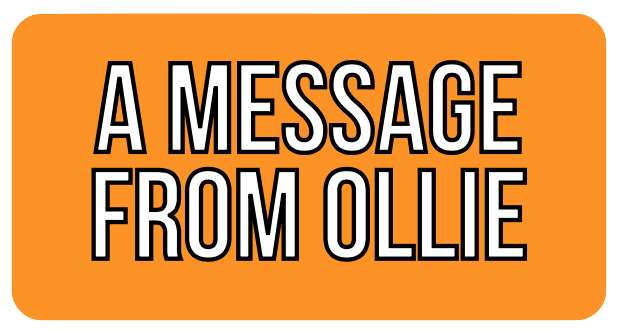 March 28, 2020
Ollie's got a challenge for me and you! We want to see EVERYONE'S video. Post it to our Park Street Kids facebook page and tag it #psbcblessercize
---
April Theme: Bloom
In the spring, everywhere we look we see green starting to push through the soil and trees heavy with buds getting ready to bloom. Everything just feels so alive! It's the perfect picture to help teach preschoolers that Jesus is alive!
We are sharing with preschoolers the life-changing truth that Jesus is alive and He wants to be their friend forever. We are planting seeds that we pray will grow and bloom into a faith that is as alive as Jesus. A love that will love like Jesus. A compassion that will care like Jesus. A life that will give like Jesus.
---
Ollie's Lesson for April 5
We believe in hands-on learning, even when we are stuck at home! Click the links below to find our Parent Guides and even a preschool placemat that reinforces this month's content!
---
April Theme: UPSIDE DOWN
We live in a me-centered world, where people act as if the world revolves around them. Figuring out how to be humble can be difficult. But we don't have to figure this out on our own. When Jesus was on earth, He gave us the ultimate example of humility. Jesus is God, and He put that aside for us. Through His life and death, He also showed us how to serve others and put them first.
---
Video Lesson for K-3rd April 5
---
Video Lesson for 4th & 5th April 5
---
Resources for Guiding your kids through Fear and Anxiety