What's your next step?
At Park Street, we are committed to empowering authentic disciples who live life on mission with God.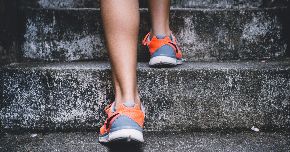 This is how we do it.
A recurring theme emerges when you read the Bible. Even though it might surprise us, God consistently chooses to use broken men and women to accomplish His goals and extend His grace.
At Park Street, we believe that those stories aren't simply relics of the past, but an invitation that God extends to each of us. Through His free gift of grace that was offered on the cross, Jesus invites all of His followers to surrender their brokenness to Him and live a new life in submission to the power and presence of the Holy Spirit.
But what does that look like? What does it mean to be an authentic disciple living life on mission with God? While a dynamic relationship with God can never be reduced to a list, at Park Street we believe evidence of following Jesus can be seen through these key disciplines:
Praising God in corporate worship.
Seeking God through discipleship.
Honoring God in stewardship.
Sharing God through leadership.
So, what's your next step in becoming an authentic disciple?
For some, the next step would be to simply attend church more regularly. For others, the next step is joining a discipleship community (small group, Bible study, or mentoring relationship.) Another next step may be to invest into the life of Park Street through gifts of time, talents, and resources. Still others of us need to share our faith in our workplaces or neighborhoods, leading within our community.
Whatever your next step is, you have Park Street's staff and leaders to walk alongside you in this journey of following Jesus!
Contact our office Monday-Thursday, 9 am-3 pm, at (419) 289-0224 or office@parkstreetbrethren.org to connect with your PSBC staff. Maybe yours will be one more story of God using an unlikely leader to advance His Kingdom.