Christmas Family Movie Night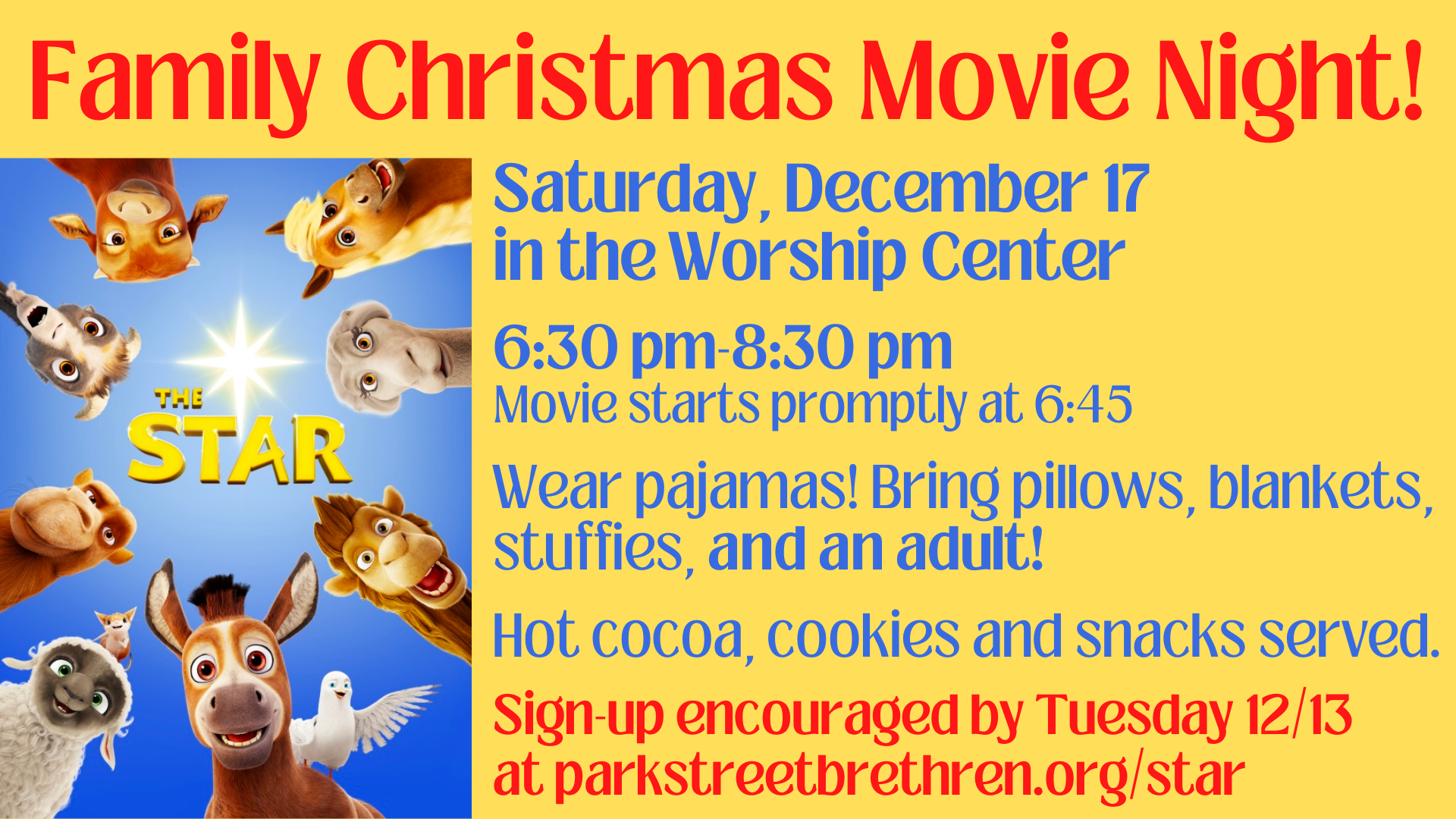 Saturday, December 17, 2022 - 6:30pm

You are encouraged to sign up by Tuesday, December 13, for planning purposes.
Click here to sign up!
« Back to Events
Park Street Brethren Church
619 Park St, Ashland OH 44805
office@parkstreetbrethren.org
Phone: 419.289.0224
Sunday Worship
9:00 am and 10:30 am
Children and adult classes both hours
Office Hours
Monday - Thursday
9 am to 3 pm
Copyright © 2022 Park Street Brethren Church. All rights reserved.