Summer Camp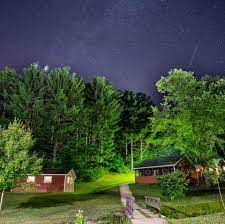 Kids & Youth Camps
Park Street has sent kids to Camp Bethany for decades. This camp, located just 25 miles from Ashland, is close enough to be convenient for parents and far enough for kids and youth to get away for a time of connection with Jesus and their friends.
Featuring both Winter Camps and Family Camp, Camp Bethany is best known for its 6-week Summer Camp season featuring weeks specifically designed for kids from 1st grade through adults.
Students involved in Park Street KidsMinistry and youth program can receive a 50% scholarship for Summer Camp. Be sure to indicate "Park Street'' as your home church, and we will cover a portion of your costs.
www.campbethany.org features more information on camp dates, the camp store, what to bring, what to leave at home, and is the only place you can get registered for your kid's week of camp.
Camp roles of summer counselors, weekly staff, teachers, and directors often come from adult leadership who attend Park Street. Your child will be surrounded by new friends, a loving staff, and many familiar faces that you see week-in and week-out at Park Street Brethren Church.