Worship Night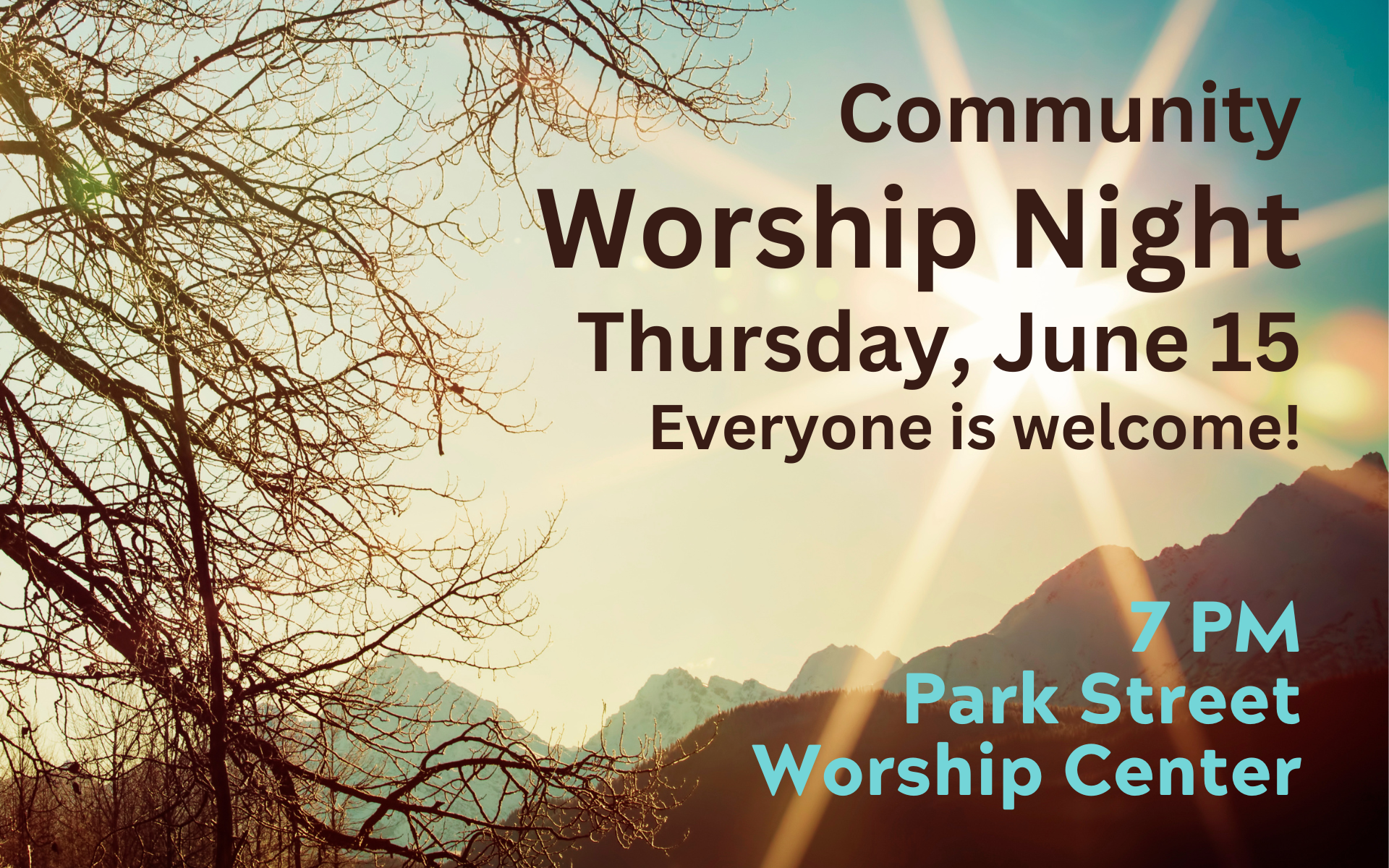 Thursday, June 15, 2023 - 7:00pm

Everyone is invited to this evening of praise and worship in the Worship Center!
« Back to Events
Park Street Brethren Church
619 Park St, Ashland OH 44805
office@parkstreetbrethren.org
Phone: 419.289.0224
Sunday Worship
9:00 am and 10:30 am
Children and adult classes both hours
Office Hours
Monday - Thursday
9 am to 3 pm
Copyright © 2023 Park Street Brethren Church. All rights reserved.