Middles Room
The Middles Class is an intro-to-preschool class for fully potty-trained three and four year olds. This class provides opportunities to learn how to become part of a larger class, to listen quietly, and to play well with others. This helps establish the building blocks of both education and behavior.
Need to get in touch with your child's teacher? Email your teacher at littles@parkstreetbrethren.org with any questions or concerns you may have.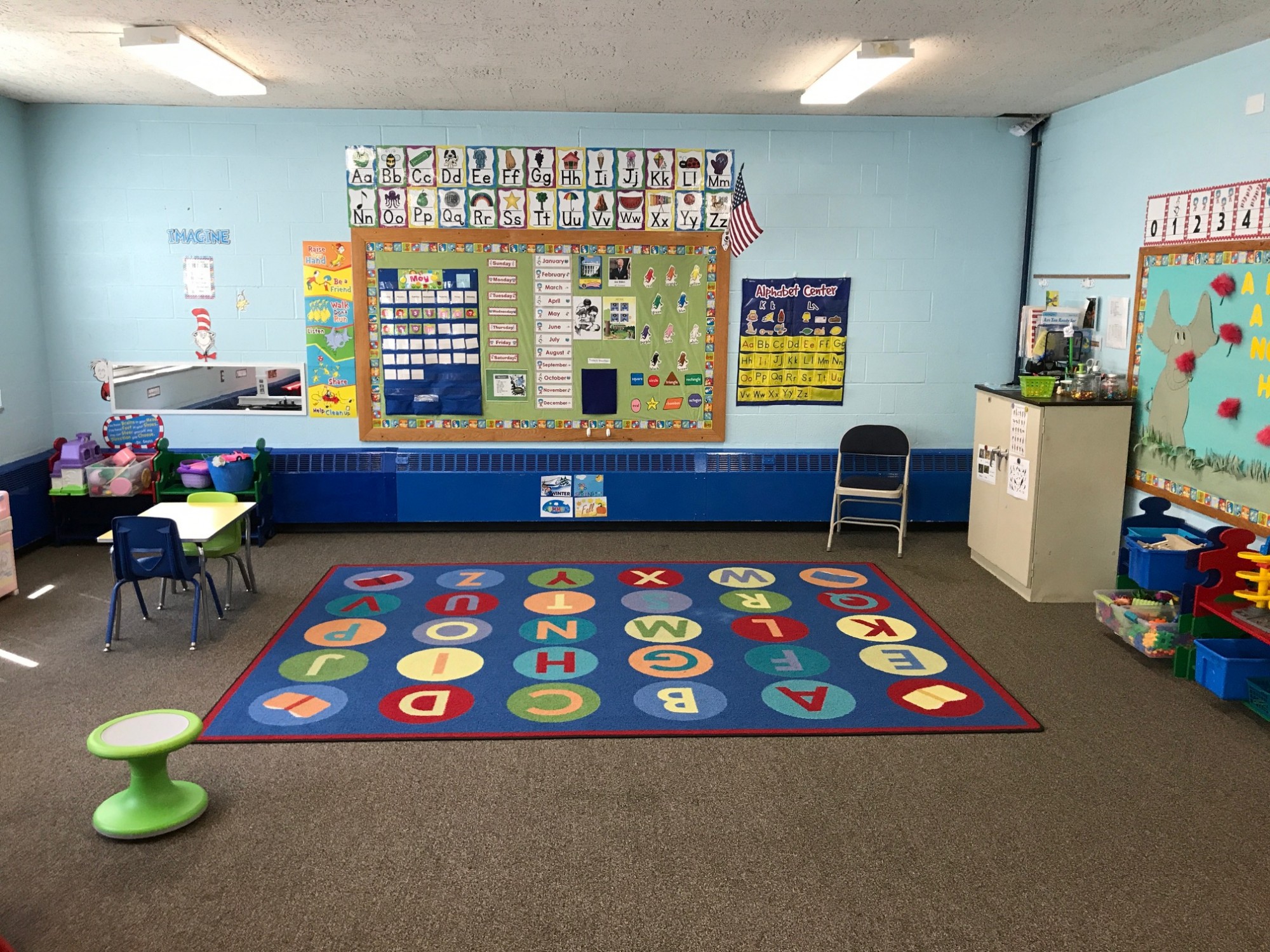 The Middles Classroom circle time area.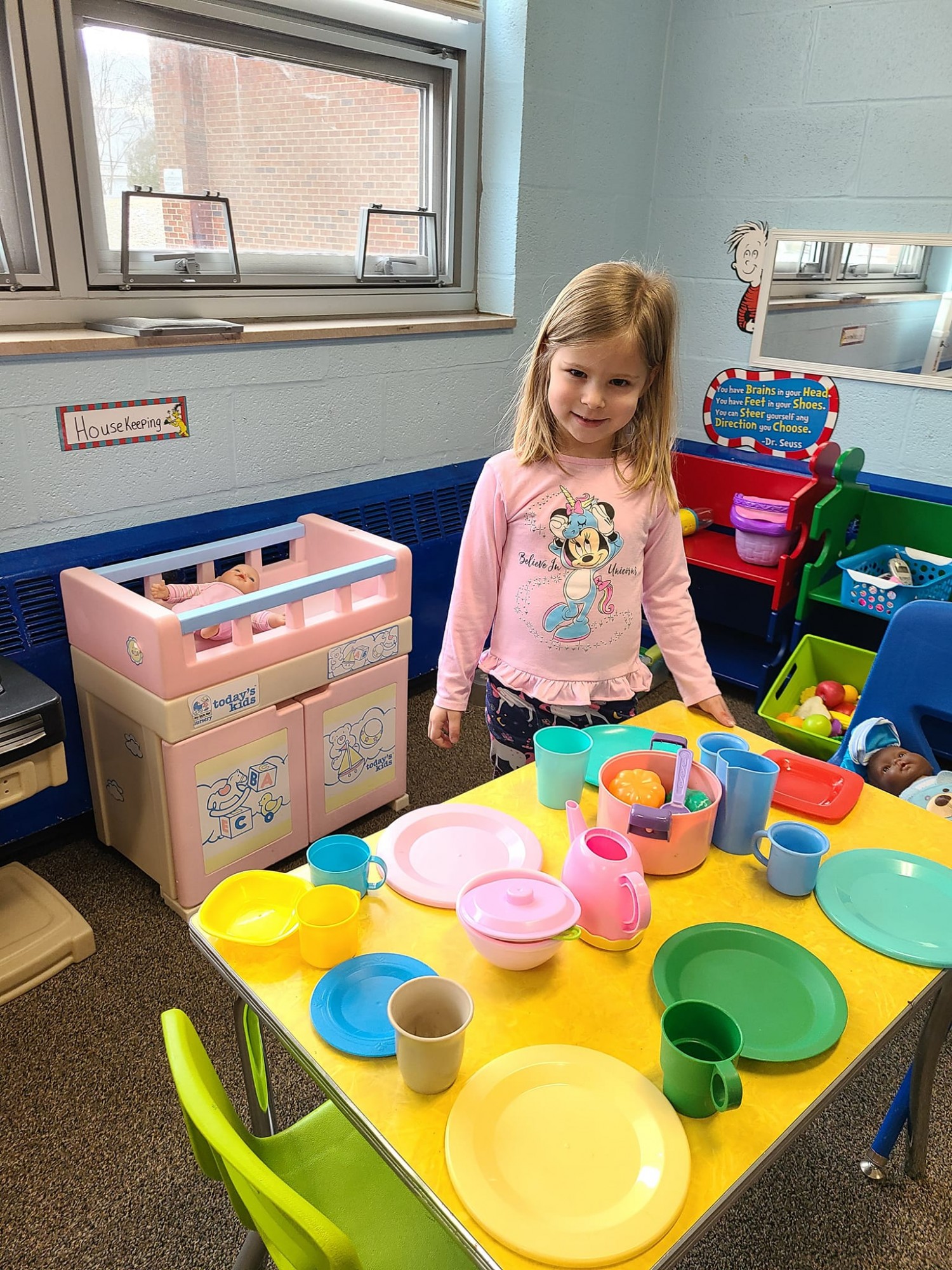 Ready for a feast!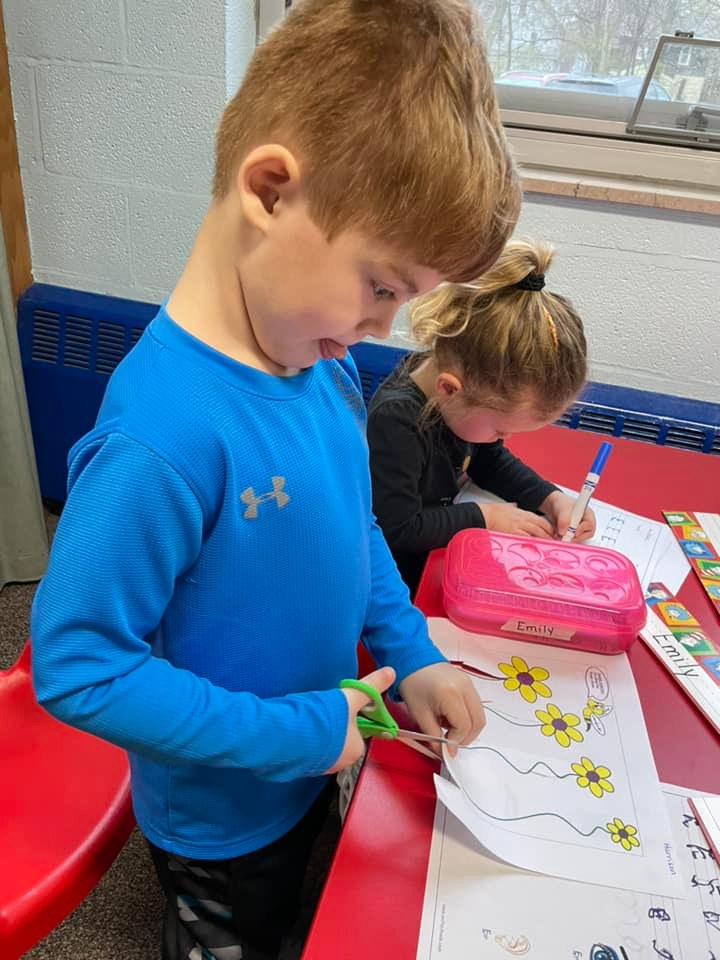 Practicing cutting with scissors.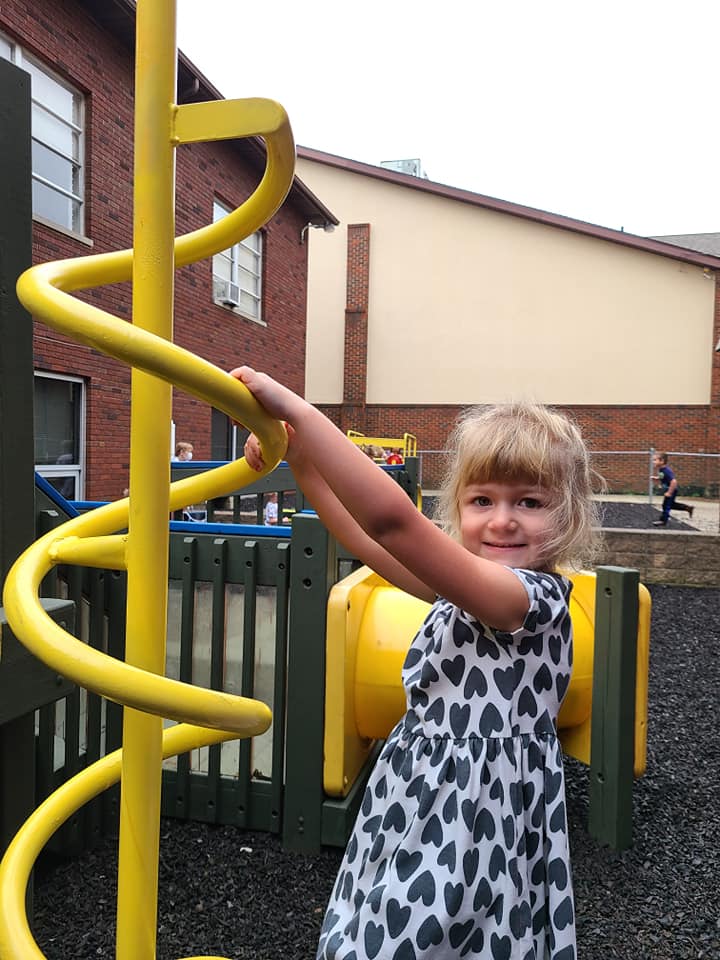 Playground time!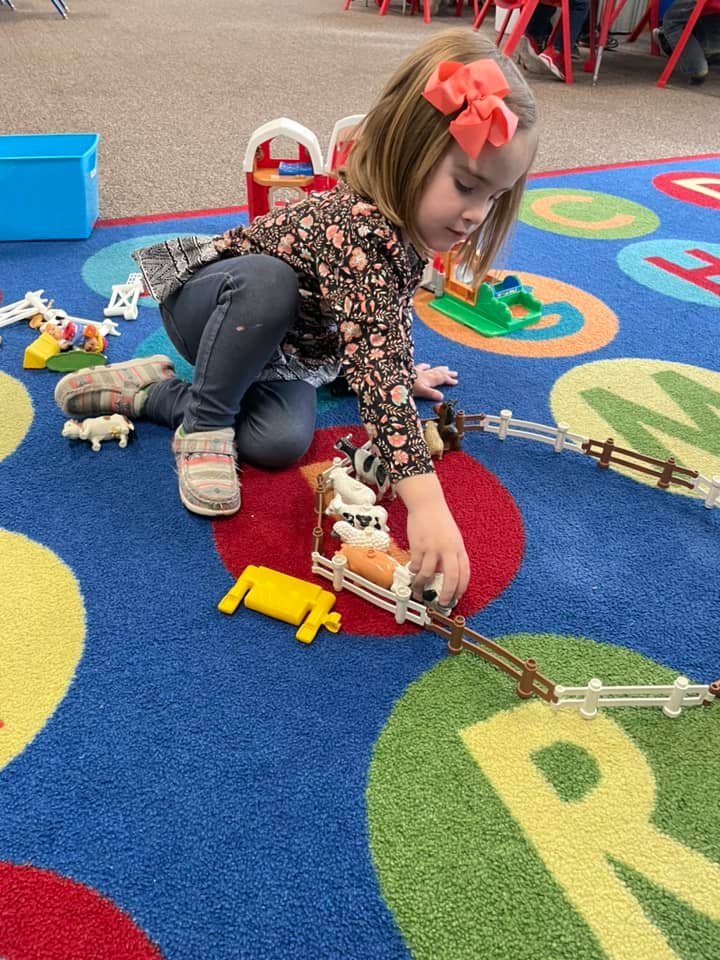 Free play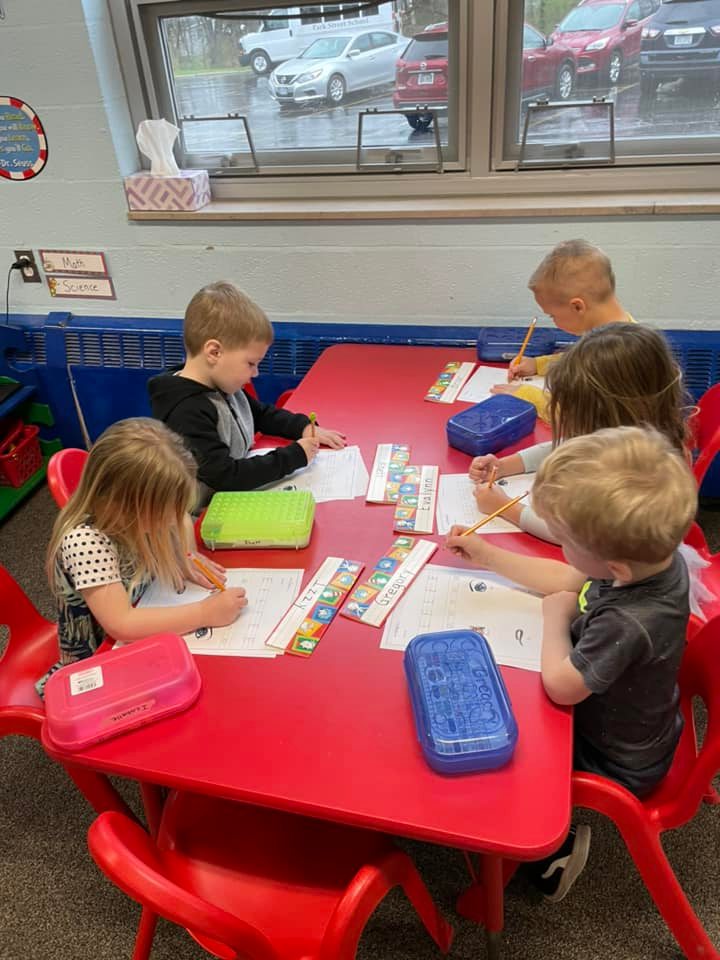 Practicing patterns and letters during table work.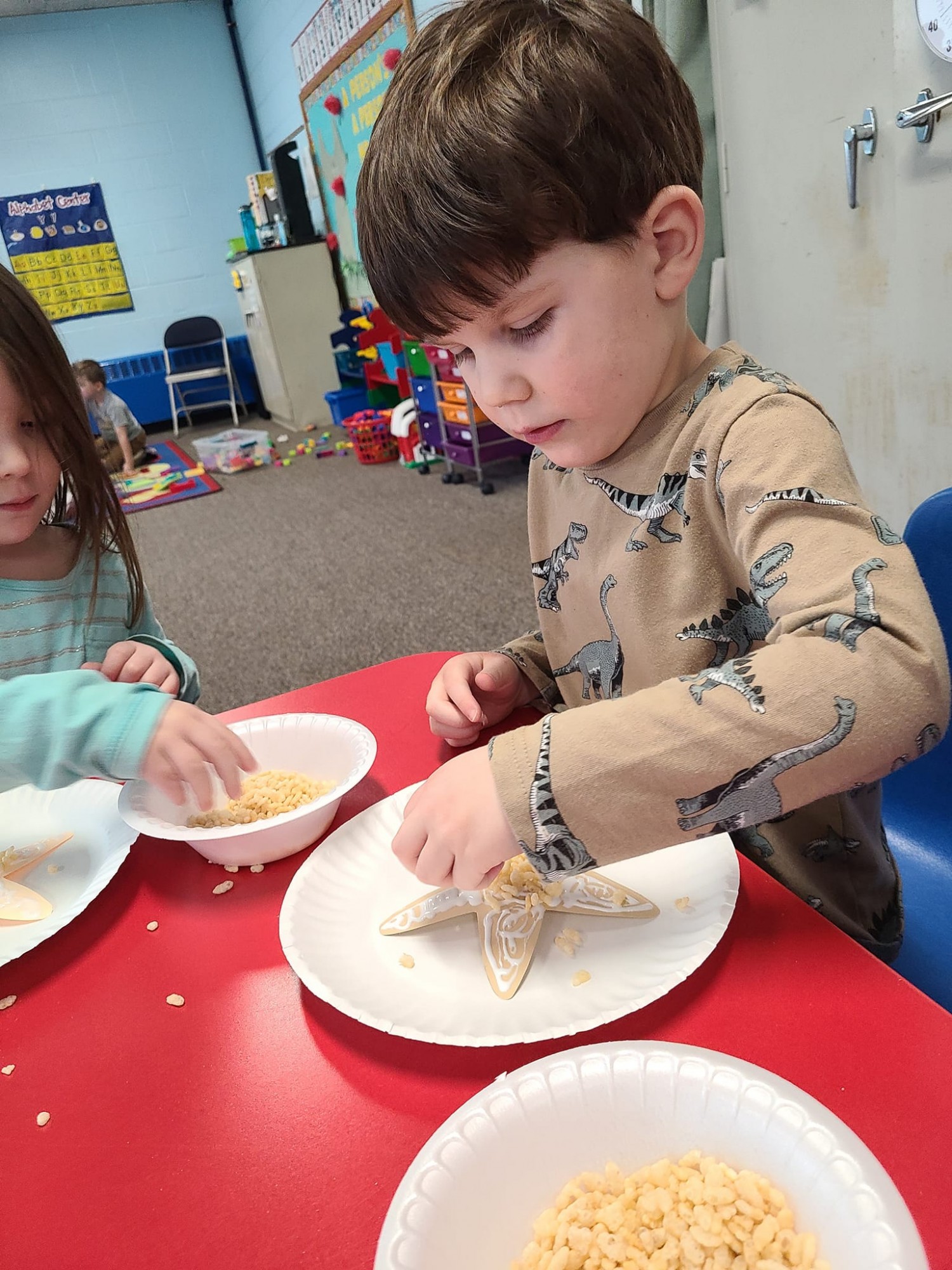 Weekly crafting.
Lead Teacher
Gloria Snook
Hello, my name is Gloria Snook, and I live in Mansfield with my husband Don. We have been married for 27 years. We have four grown children, Amy, Candace, Adam and David. We have 8 grandchildren, ranging from 30 years to 9 years old. We love spending our time watching the grandkids play sports. Don and I enjoy walking in the county parks located in Richland, Ashland and Huron counties. My hobbies include machine embroidery, making rag quilts and watching good movies.
We are members of Substance Church here in Ashland and are involved in Children's Ministry there.
All these children at Park Street bless my heart so much and I love working with them. Thank you for the opportunity to be a part of your children's lives.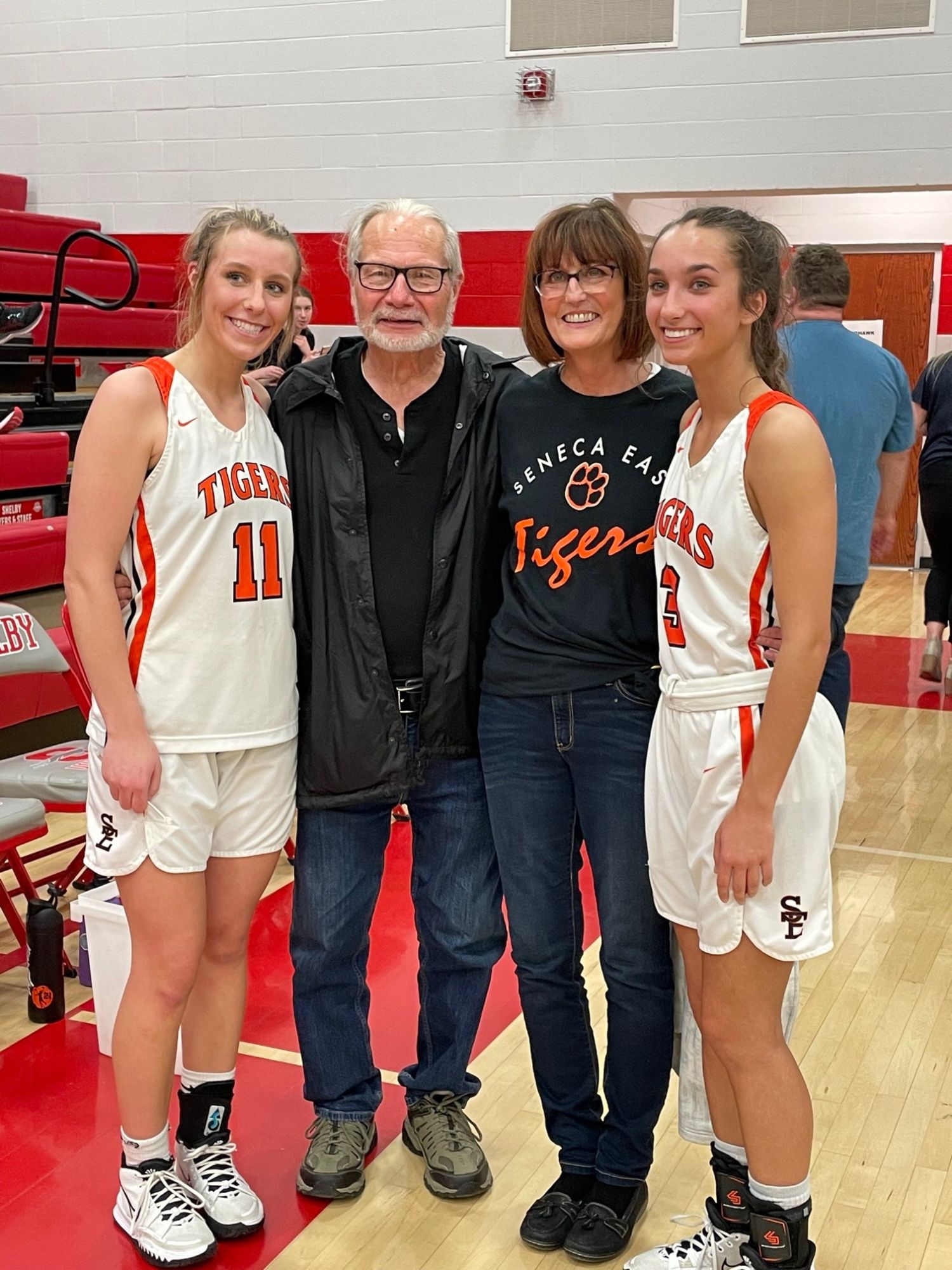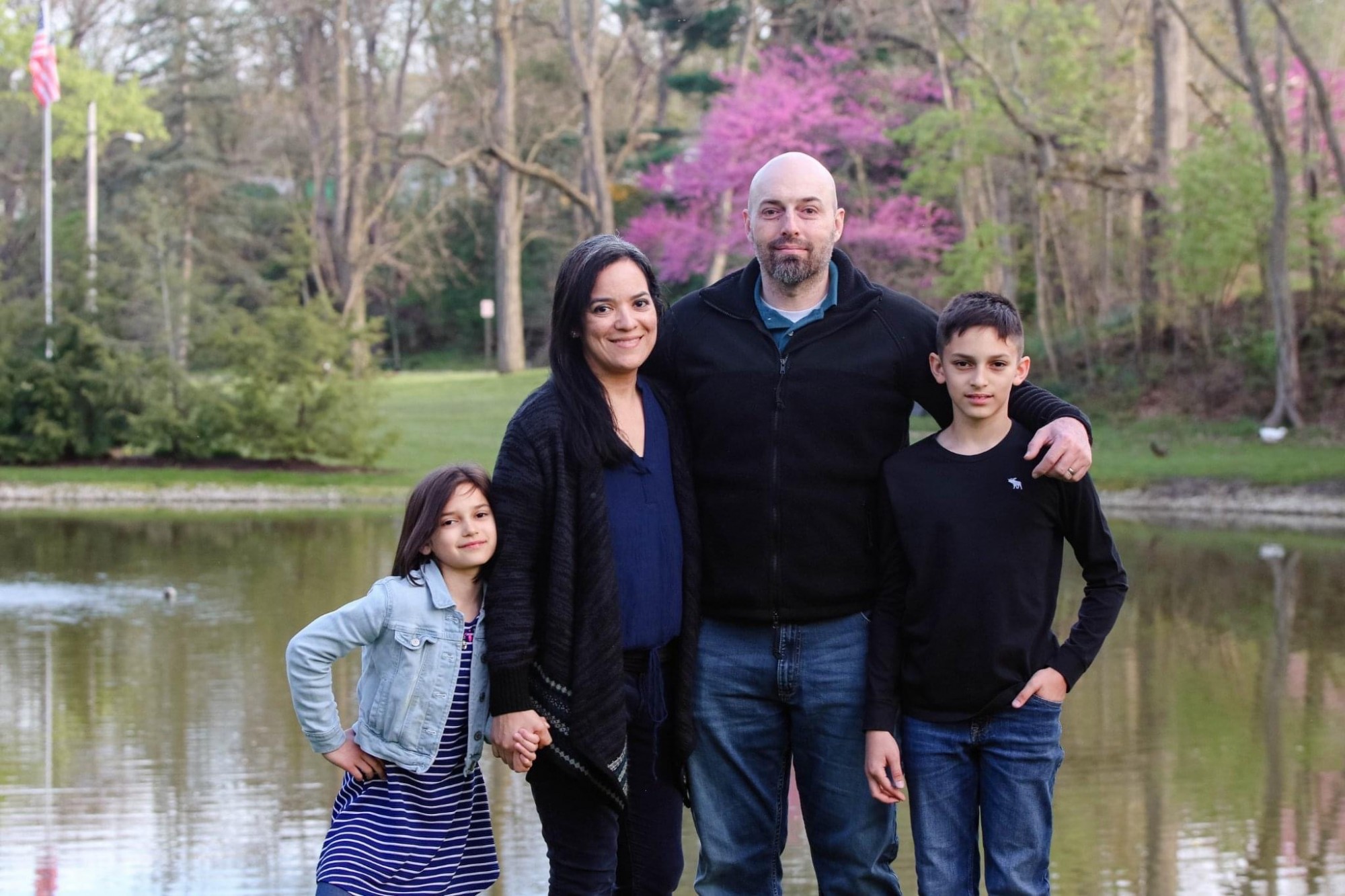 Assistant Teacher
Marissa Bigham
Hello!

My name is Ms. Marissa! I have been with the Park Street family for two years now and have enjoyed getting to know all our students! I have lived in Ashland County for 5 years. I am born and raised in Texas where I began subbing for preschool then taught as a co-teacher for one and half years before our BIG move to Ohio!
I studied Art and Art History at The University of Texas at Arlington so the arts are a passion of mine, which I love to carry into early childhood education. I also love to spend my time with my family, my husband of 13 years, our son Jacob, daughter Olivia, AND our two dogs Zoom and Beau!
I am also a member of two churches in Ashland County! Yes, two! Faith and fellowship are the foundations of who I am. I am blessed to be apart of the Park Street team and grateful for everyday spent and teaching our awesome Park Street kids!!