School Office Staff
Teachers and Staff you can trust
Entrusting your child into the hands of another adult to care for, and teach them can be an intimidating piece of life, regardless if you are dropping your child off here at Park Street School or on their first day at college. We are proud of our staff who will deeply care for your child, educate them in both school and social skills, and provide a nurturing and loving environment during their time at Park Street School.
Director, Shannon Cuffman
My name is Shannon Cuffman and I am the Director at Park Street School. My husband and I are involved at our local church where we are the Youth Leaders for the teens and college students. When I am not at work or at church, I like to spend time with family.
I began working at Park Street Brethren School in the beginning of 2021. I started off as a substitute but quickly decided I would like a full-time role in the classroom. I became the Assistant Toddler teacher during the summer of 2021. Shortly after, I became the lead Toddler Teacher. As the Toddler class grew, we decided we needed a class for the older toddler who were not yet potty trained. In January 2022 I became the leader teacher in what is now the Littles room. However, my desire to offer more school wide support landed me a position in the office at the end of the summer. At the end of December 2022, I took the position as Interim Director, and in April, became Director.
I really enjoy working at Park Street School. I love seeing how the children grow and develop so quickly. I am so proud of their achievements even if it seems so miniscule- like finally being able to flush the potty by themself or being able to open their food wrapper. I love these kids so much and my goal is that every day when they leave, they know they are valued and loved. I also am so blessed with the staff at Park Street. I have never seen such dedicated people who love the kids that they teach. It is an honor to work alongside these ladies each day.
Assistant Director, Shanna Stoffer
Hello! My name is Shanna Stoffer and I am currently the Assistant Director and Tuition Coordinator at Park Street School; however, I have served many roles at the school over the last 18 years. My Early Childhood Education Degree from Ashland University led me to Park Street many years ago and my passion for helping shape young minds has kept me around. I love watching children learn, grow and thrive in the community where I was born and raised. My husband, Mike, and I are now blessed to be raising our 3 kids here. Kaley (12), Colton (9), and Chase (5) keep us very busy with all of their extracurricular activities, and, for now, being their personal chauffeur seems to be my main hobby, but I wouldn't want it any other way! Thank you for entrusting Park Street with your children. I can't wait to get to know them!.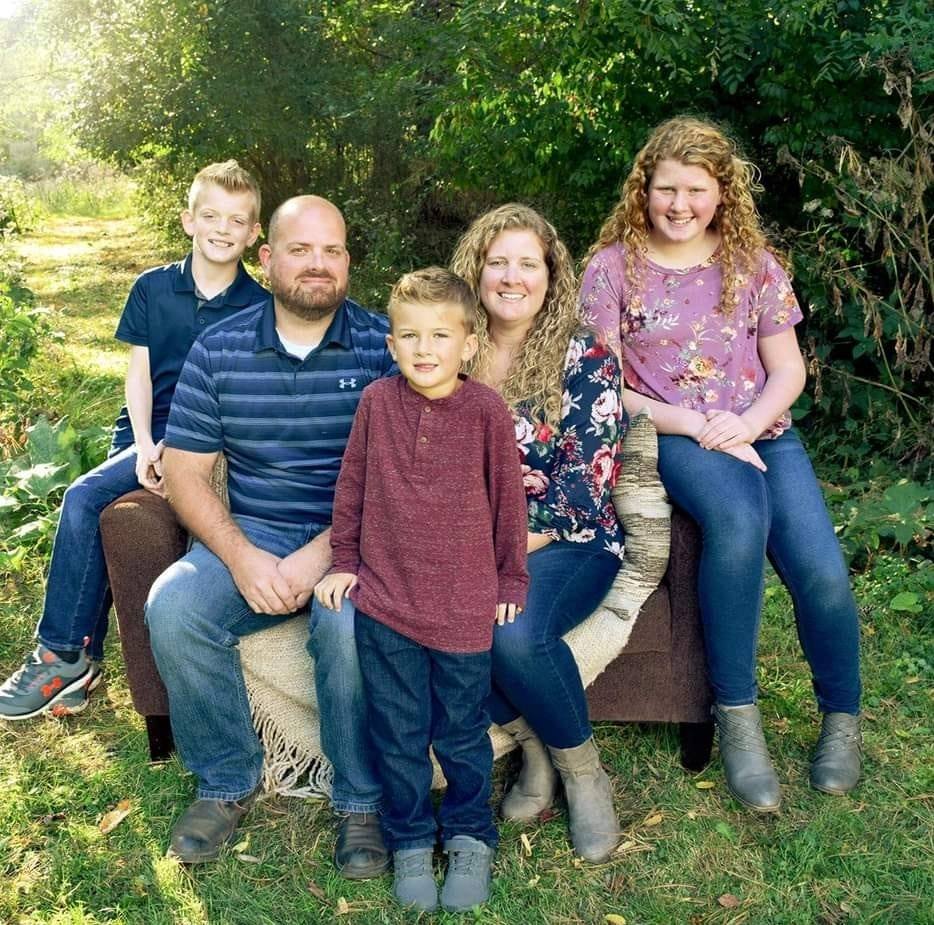 Children's Ministry Director, Mary Cooper
Hello there! My name is Mary Cooper and I am the Children's Ministry Director at Park Street. While I oversee and coordinate all things related to Kid's Ministry at the church, I also offer support to the school's office administration and staff, so you might see me in the building from time to time. I am a University of Toledo graduate and have my degree in Art Education. I have worked as an art teacher in the Loudonville-Perrysville School District, Discovery School and served as the Education Director at the Mansfield Art Center. However, prior to this position, I stayed home with my kids and provided in-home childcare. My husband Pete and I have three amazing kiddos. We are also part owners of Goldberry Roasting Company, so between running a business, taking care of three kids and working full-time, you can imagine that there isn't a lot of free time! When I do have it, you can find me hanging out with my family, spending time cooking/baking in the kitchen, or dreaming of my next DIY project. It's been a joy to develop relationships with this amazing staff and see your kiddos every week!